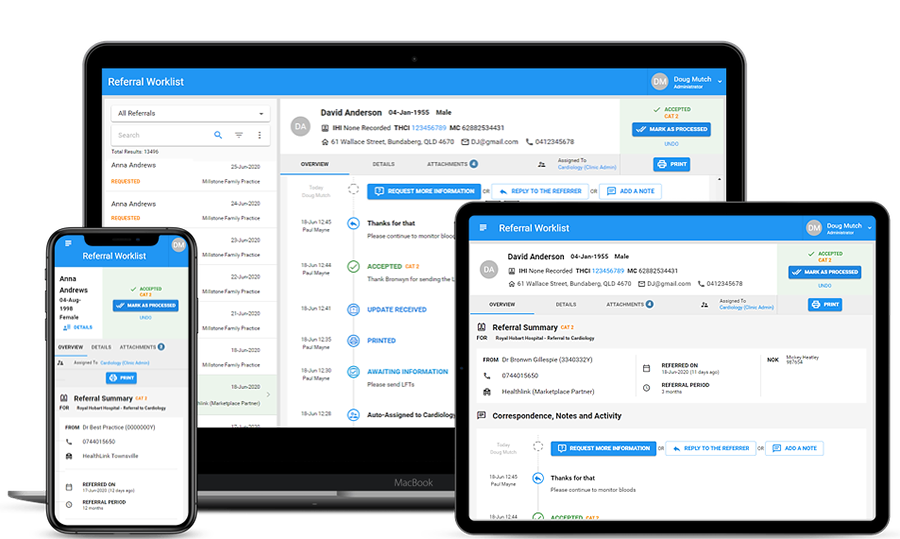 Transform your referral management workflow with our industry leading secure solution
Referral management is an often-tedious manual process that keeps the patient needlessly waiting, or worse still could leave the request being miss-directed. Slow, inefficient referral systems can also lead to long lead times, which are inconvenient and frustrating for both patients and providers.
We now offer a flexible software system that streamlines the request process across healthcare. The cloud-based software is designed to transform the referrers', clinic and patients' experience.
The system allows health providers to manage the complete referral process in real-time, reducing wait times, efficiently scheduling health services while keeping the referrer and patient continuously up-to-date on their appointment and service status.
Key Benefits:
Increasing transparency of the referral process.
Reduces Wait Times for patients
Optimises Clinic Utilisation
Reduces 'Did Not Attend' occurences