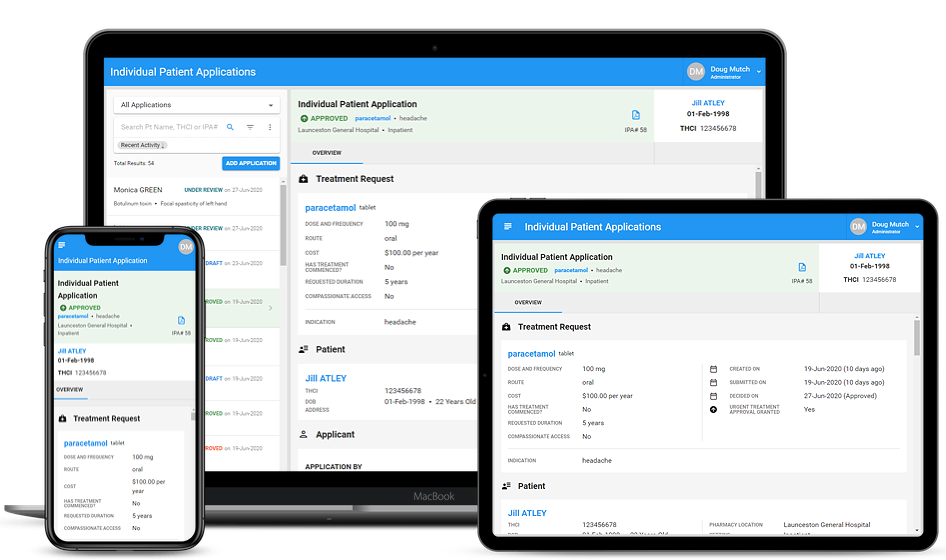 A centralised electronic solution that modernises your Individual medication approvals process
Individual Patient Approval management is an often-slow manual process with little transparency for those involved.
Inefficient process can slow lead times, which is inconvenient and frustrating for clinicians, patients, and authorising bodies.
We now offer a flexible software system that streamlines the request process across healthcare, as well as making common decisions more visible. The cloud-based software is designed to transform the Clinician, Approval Board, and ultimately the Patients' experience.
Key Benefits
Increasing transparency of the assessment process
Reduced wait times for Approvals
Reduces the amount of commonly rejected Applications